Download the program from Zoe's Baptism to learn more:
1. PDF format: You must have the Adobe Acrobat plugin to view this file.
- GreekOrthodoxBaptism.pdf (Size: 538K)
2. Word format: This file is designed to be printed double-sided on standard pages and folded in half. Refer to the page numbers to see how to fold the brochure.
- GREEK ORTHODOX BAPTISM-final3.doc (Size: 801K)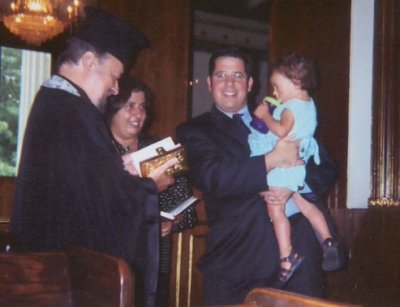 Zoe with godparents Uncle Evan (now Zoe's "no-NO") &
Thea Jo (now Zoe's "no-NA") at the beginning of the service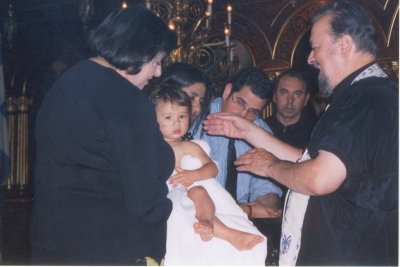 Yiayia helps prepare Zoe for the immersion.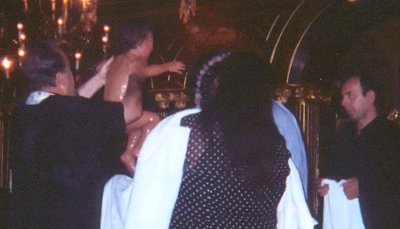 Zoe takes the plunge.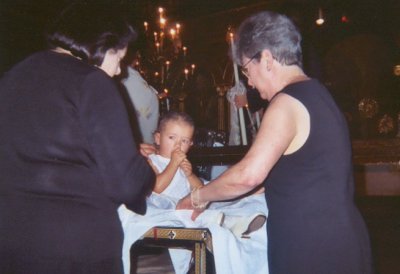 Grandma and Yiayia help Zoe into her baptismal dress.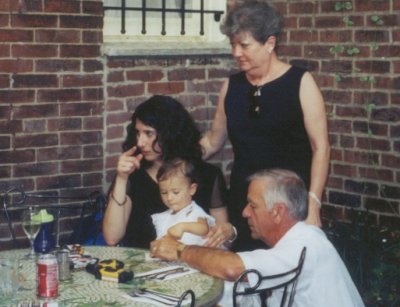 Grandma & Grandpa with Zoe and her Mom at the reception.