Photo Archives
July 10, 2004
Big Yiayia's 94th!
Big Yiayia's birthday goes swimmingly.
June 2004
Walking Tall
Our boys are walking and talking now!
April 2004
Pajama-O-Rama
Lamb, spanikopita, tiropita... and a visit from the local police
April 11, 2004
Our Big Fat Greek Easter
Lamb, spanikopita, tiropita... and a visit from the local police.
March 13, 2004
Road Trip
The boys visit Yiayia and Pappou.
February 1, 2004
Happy Birthday, Boys!
The boys celebrate at their first birthday party.
January 2004
Winter Fun
The boys celebrate this snowy winter season with family and friends.
December 25, 2003
Merry X-mas!
The boys celebrate the season with family and friends.
November 2003
Exercise Time
The boys show off their daily exercise routine.
October 2003
Boo Who?
Mom and Dad turn the boys into pumpkins for Halloween.
June-July 2003
Lazy, Crazy Days of Summer.
Photos of the boys with family and friends.
July 13, 2003
"Big Yiayia" turns 93.
Photos from the pool party.
June 14, 2003
Baptized!
Godparents Mike and Debbie do the honors for the boys.
---
Past Archives
April 27, 2003.
Easter, Part II.
April 20, 2003.
Easter, Part I.
April 11, 2003.
"Too Cute".
March 1, 2003.
Andrea's Visit.
Feb.- March, 2003.
Babysitters.
Feb. 15, 2003.
Mom Visits the NICU.
Feb. 11, 2003.
First Photos of Loucas.
Feb 8, 2003.
Alex's First Day Home.
Feb. 7, 2003.
Alex Comes Home.
Feb. 1, 2003.
Twins Are Born! .
March 9, 2002.
Dean & Jackie's wedding.
---
Road Trip!
A Visit with Yiayia and Pappou
HARRISBURG, PA, March 14 - Every now and again, every city dweller likes to take a drive out to the country for some fresh air and a little change of pace. The boys and their folks are no different. Just a mere 200 miles southwest of New York City is Yiayia and Pappou's house - a place the boys like to think of as their "country home." Duirng this visit, the boys got to hang out with quite a few of their uncles, aunts, and cousins... as well as Rufus, and Big Yiayia!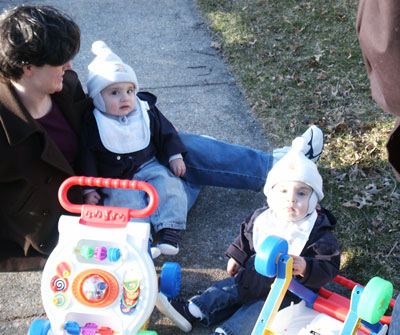 Mom tries to help the boys figure out their new walkers...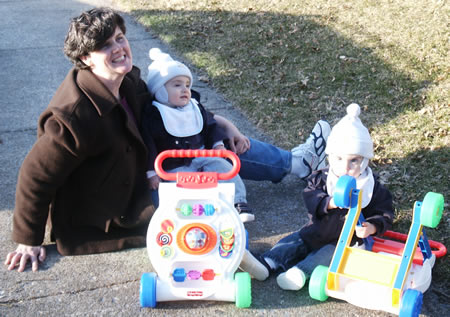 ... at least they have a good time trying!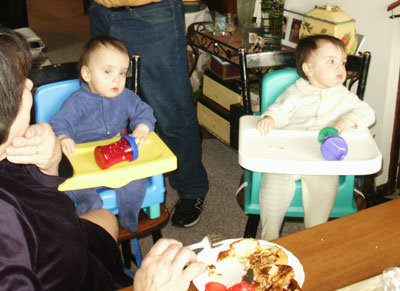 Yiayia helps give breakfast to the boys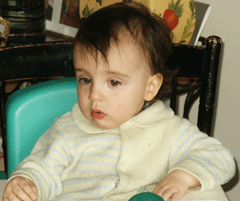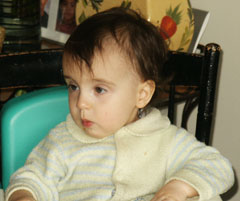 Alex considers whether he wants to try the french toast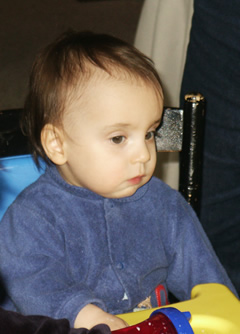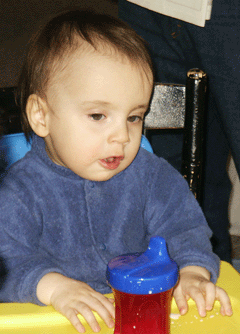 Loucas adds his opinion.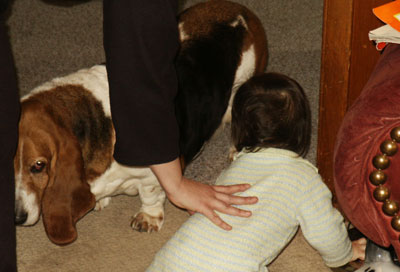 Alex and Rufus at eye level.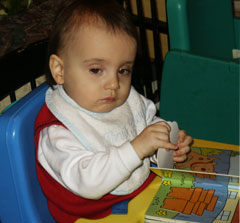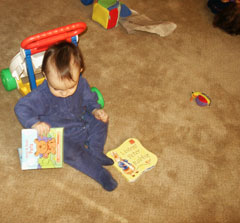 There are a wide variety of entertainment options at Yiayia and Pappou's house.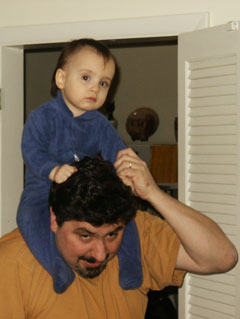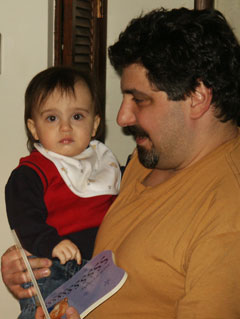 Dad does his best to keep the boys entertained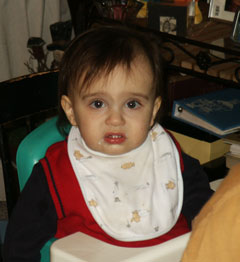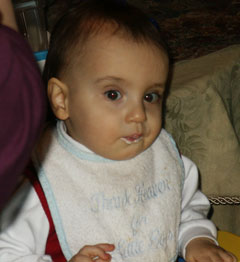 Eating again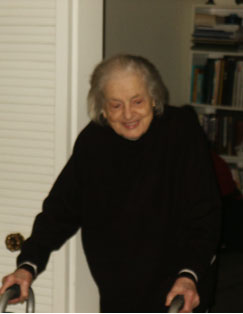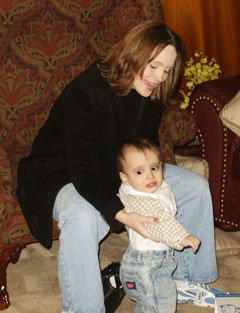 Big Yiayia and Jess are entertained by the boys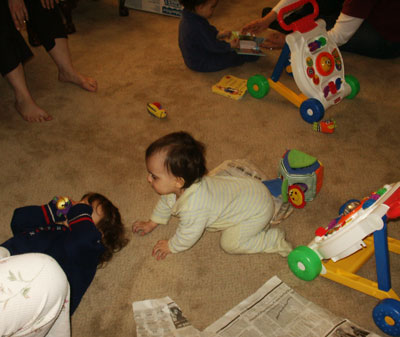 Playing with cousin Zoe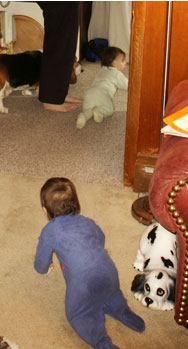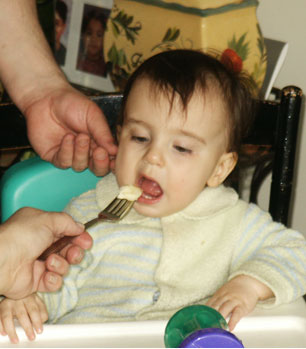 The boys try to escape; Alex takes a big bite.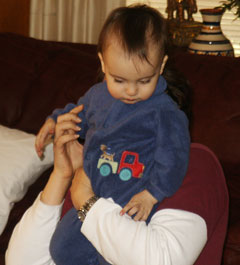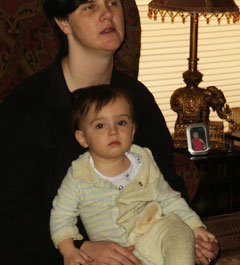 Thea Nia gives Loucas a boost; Mom and Alex have a rest.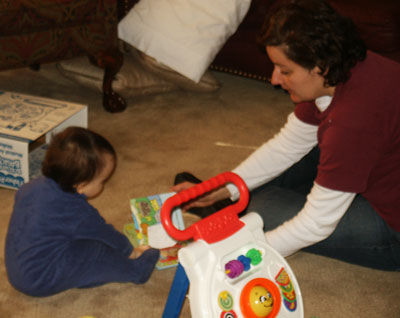 Loucas reads to Thea Nia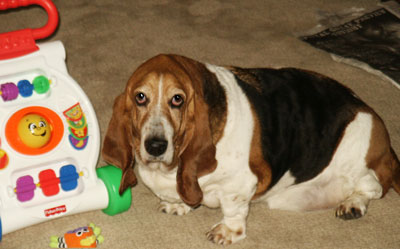 Rufus is tuckered out by all the activity